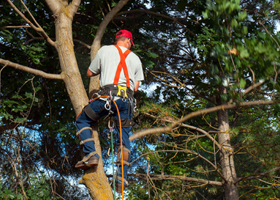 No job too big or too small!
Tree Removal Service at low, low prices
Tree Care: Proper tree care to save or preserve your beautiful trees.
With over a decade of experience serving Nassau County, NY we are a name you can count on for full-service tree care. We are proud members of the International Society of Arboriculture (ISA), Tree Care Industry Association (TCIA) and the Long Island Arboricultural Association.
Pruning and Trimming
Keep your property beautiful and your trees in excellent condition with expert pruning and trimming services by Danny DP Corp Tree Service.
Tree Removal and Stump Grinding
Don't risk the safety of your home and family by allowing deteriorating trees to exist on your property. We offer skilled and efficient tree removal and stump grinding.
We thank our existing and future clients for choosing us for their tree care needs we are more than happy to serve you.
Our Services
Artistic Pruning
Tree Service
Tree Removal
Certified Arborist
Bracing & Cabling
Corrective Pruning
Deep Root Feedings
Drainage System Obstructions
Driveway Obstructions
Fertilization
Fire Clearances
Fire Prevention
Grading & Leveling
Insect & Disease Control
Japanese Maple Pruning & Care
Landscape Design & Installation
Large Tree Removal Services
Lot Clearing
Organic Tree Care
Pruning & Trimming
Shaping
Shrub Removal
Stump & Root Grinding
Stump Removal
Topping
Tree & Root Surgery